Many times we need to make password-protected PDF files to share with someone. If you are using MS office16 or above then it quite easy. Just click on export then click on Create PDF/XPS document as shown below.
Creating a password-protected PDF using MS word is very easy, you just need to follow the following steps.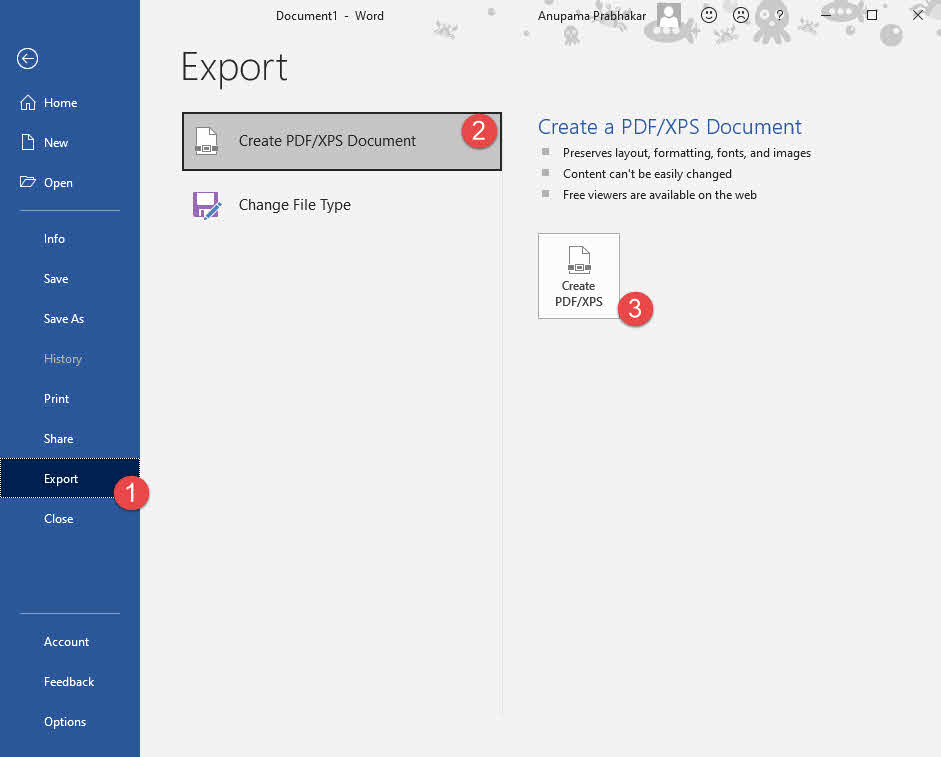 After you click on step 3, it will open file save dialog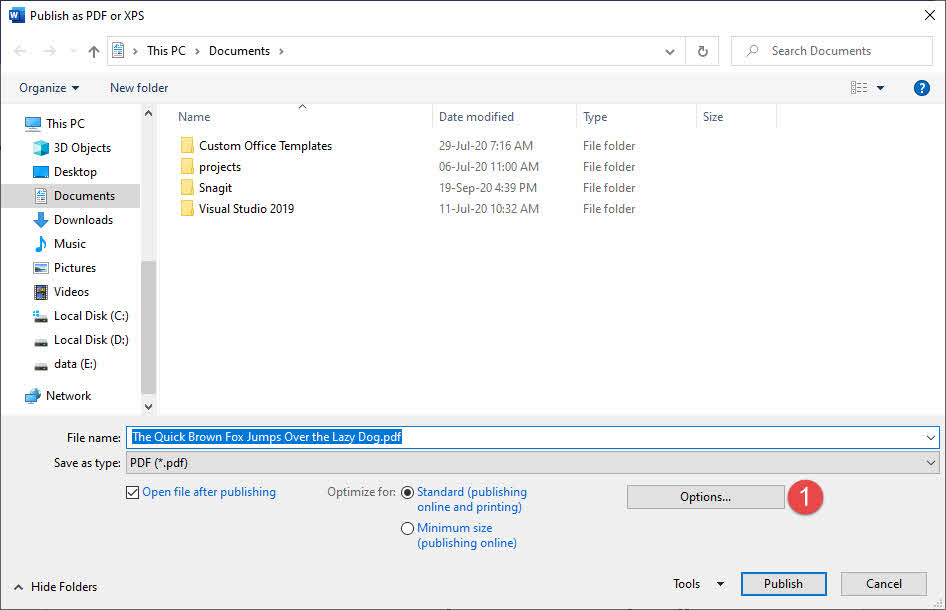 On the above dialog click on Options, it will open PDF option window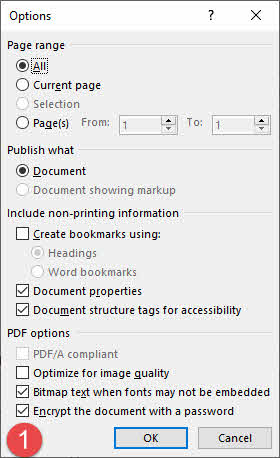 On the above dialog select "Encrypt the document with a password" and click on OK. Now you will see one window to enter a password.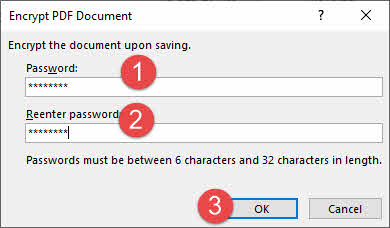 Enter a password and click on ok. Then click on the publish button on the first file save dialog window.
Now you exported PDF file is password protected.