Typing in Hindi or any other Indian language is very easy using Google Input Tools for Windows using a Latin (English / QWERTY) keyboard. I am writing process to install and configure Google Input Tool on Windows 8.1.
How to download Google Input Tool?
Installer can be downloaded from here
When you will open this page you have to select language you want to use and then download by accepting terms & condition.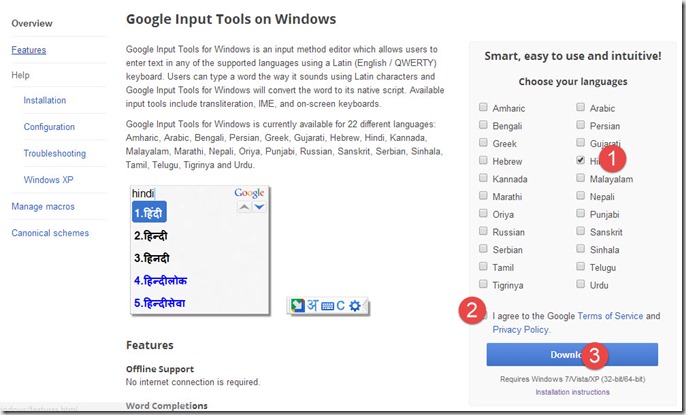 Installing Google Input Tool
This will download one small Click Once installer, to install run that installer(InputToolsSetup.exe) and it will download and install required software.
Configuring Google Input tool for Hindi and other Indian Regional languages on windows 8.1
After getting successful installation message, you need to configure it. For Window 7 and earlier version configuration, instruction are given on Google\'s input tool web page, click here.
For windows 8 and 8.1 there are change in some setting's interface but it quite easy.
Now Goto "Control PanelAll Control Panel Items" and open region settings and on Resign Dialog click on "Language Preferences" as given below.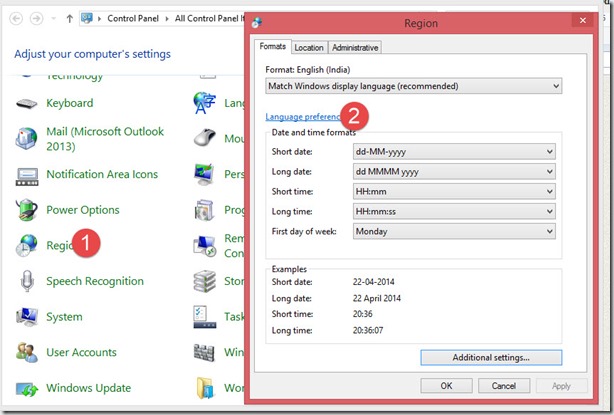 On Language dialog you will see you selected languages along with you OS language as below.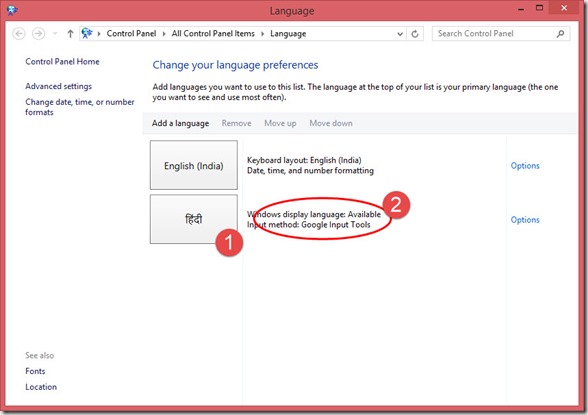 Now you can see "Windows Display language Available", install it by double click Hindi button or Option link.
This will download and install language support files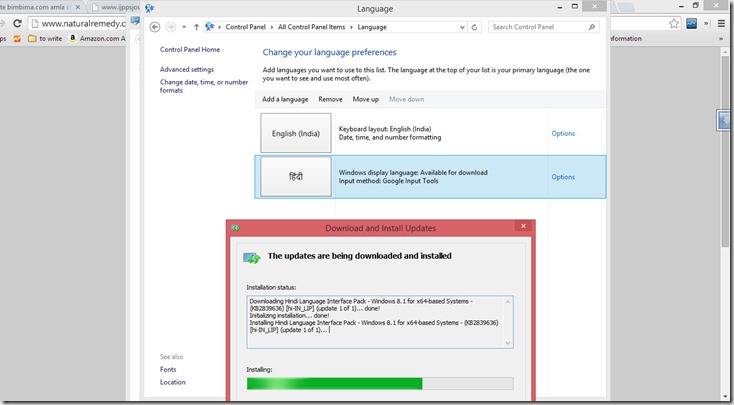 Now click on advanced setting on language dialog.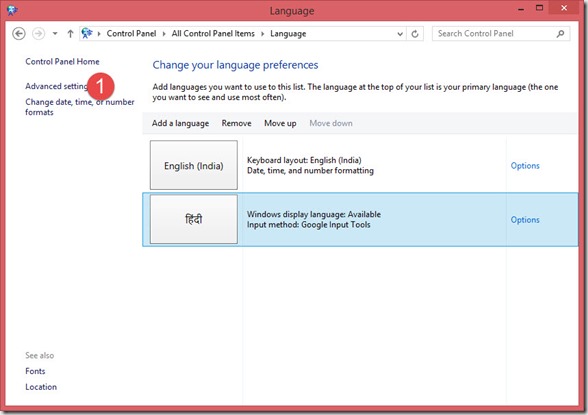 On advance settings dialog select option displayed below and save settings.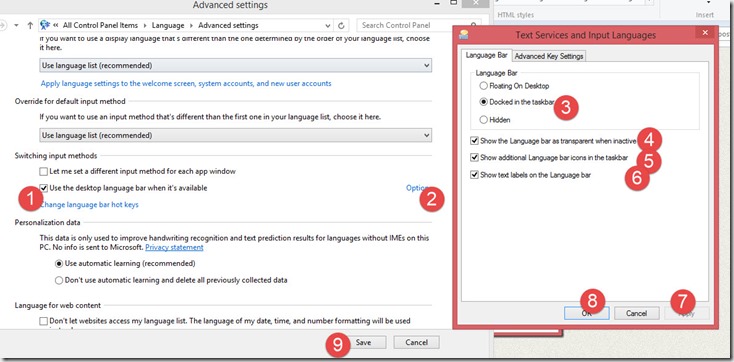 Now every thing has been done, now you can use you language typing just by changing input language from Taskbar.
Using Google Input Tool for Hindi Typing

Change it to you favourite language and start typing.