BlogEngine.Net 2.9 widget for Facebook like box and Google Plus follow, can be used in any theme either directly of using widget zone of BlogEngine.net. This can be installed by BlogEngine.net admin/#/custom/widgets online gallery or one can upload it to website by downloading it from Connect with me widget.
How to install Connect With Me Widget on your blog
Login to you blog admin console and navigate to admin/#/custom/widgets Online gallery tab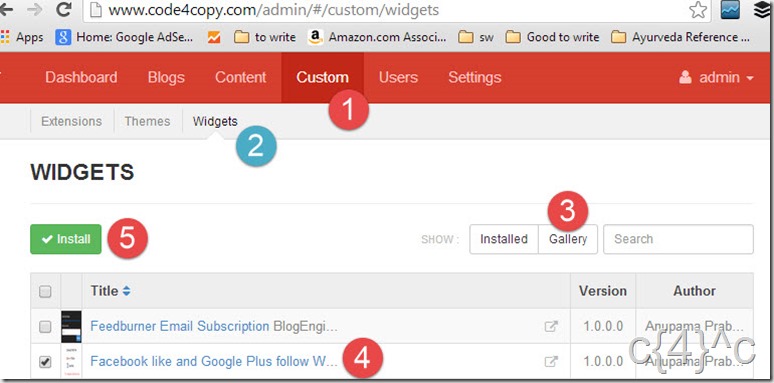 Select Facebook like and Google Plus Follow and click on install button and wait for success message.
Other way is to download it from Connect with me widget and extract zip package on you hard drive and navigate to folder ConnectWithMe_1.0.0.0contentwidgets. In this folder you will get all required code in folder named ConnectWithMe. Now upload this folder to your website widget folder.
Configure the widget
Now login to you blog and select this widget in widget zone editor and add it to desired position after that click on edit widget window and enter your facebook page id(get it from url) and google plus id and save. Test this widget.
Below is widget editor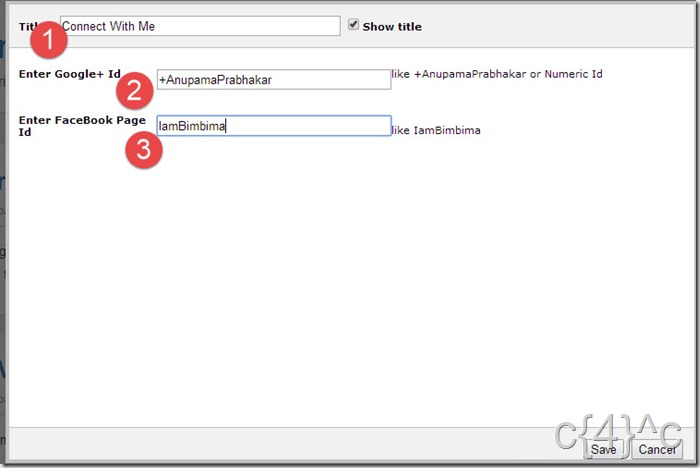 Live Demo
You can see live demo here www.bimbima.com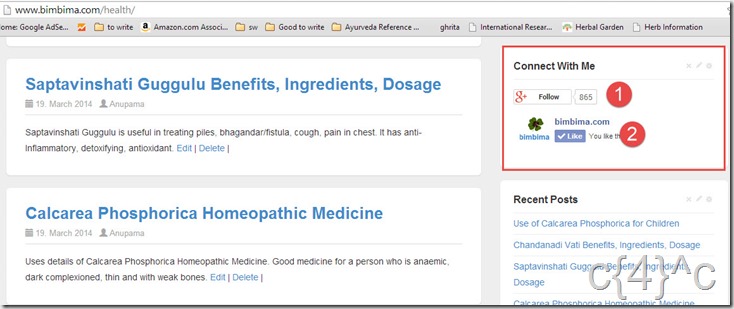 If you know HTML, CSS, JS and little bit C# then you can easily modify it according to your need.
If you are using multi blog then you can also use different facebook pages and google plus id.